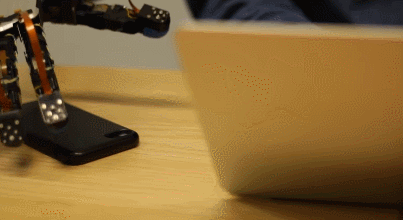 Have you ever wanted extra arms to be able to do more? MetaLimbs can help with that. We are talking about artificial limbs that you can control using your feet. It consists of a robotic arm system and positional tracking. It is mapped to your legs and relies on knee, foot, and bending sensors to let you move it.
You will be able to wear robotic hands to get hold things with your hands free. The system features haptic feedback too.
*Disclaimer*Our articles may contain affiliate links. As an Amazon Associate we earn from qualifying purchases. Please read our disclaimer on how we fund this site.