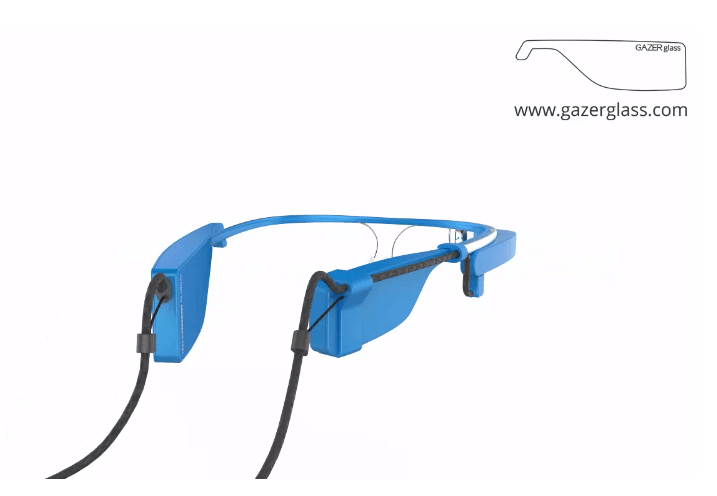 Remember GAZERGlass? We certainly do. We were very excited about their product for Google Glass. They are not gone though. In fact, it seems the team is working hard to make to turn the idea into reality. It does seem that GAZERGlass' batteries are going to be slim with less capacity. Here is why:
In order to make our battery slim and less in its weight we had to reduce the capacity from its original forecasted 1500mAh as we announced on our website to 750mAh. That made GAZERglass to fit more comfortable and reduced its weight in 4 times – less than 1 once (roughly 25 grams). And it still gives a lot of extra power to original Google Glass battery life as we promised!
And how about the micro-USB port issue? How can you use your headphones when you are charging your Glass?
You can use your headphones, because our battery has its own micro-USB output for your convenience…  The only problem that came up here which we couldn't overcome is that you won't be able to use your headphones while you charging your Glass using our battery.
The folks behind this cool product are going to start shipping it in April. If you need one, you should consider ordering one on GazerGlass.com. Too bad I missed out on the $75 deal.
[Source]
*Our articles may contain aff links. As an Amazon Associate we earn from qualifying purchases. Please read our disclaimer on how we fund this site.